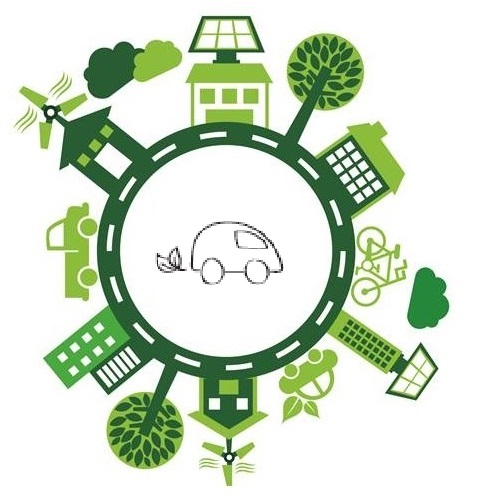 We have many years of experience in the field of electromobility. We have installed dozens of publicly and commercially used charging stations, we supply electric vehicles to both businesses and municipalities.
Benefits
Zero direct emissions
Lower noise
Lower operating expenses
Lower maintenance expenses
Why buy an electric vehicle??
Electric vehicles present an alternative with minimal operating expenses and zero emissions. Owners of electric vehicles save on cheaper energy, minimal maintenance needs and many advantages provided by the government, such as subsidies, cheaper parking, use of bus lanes, etc. Electric vehicles also offer a distinctive driving experience with great acceleration, greater stability and rich basic equipment, including the possibility of pre-heating of the vehicle in winter.
For whom are electric vehicles suitable?
The advantages of electric vehicles can be best appreciated by users who use them in urban traffic and travel more than 15 thousand km per year. Many companies use electric vehicles to present themselves as a modern and green-thinking company.
Demand for deliveries of turnkey charging stations increases, be it by restaurants, hotels or sports centers where people spend their leisure time.
What is included in the service?
Proposal for optimum solution of a charging infrastructure with regard to the needs of the operator and their customers
Delivery and installation of the charging station including any construction work
Arranging all administration (for more complex installations: design project, building permit or announcement, communication with distribution system operator)
Possible arrangement of a subsidy, ensuring of financing or of a lease
In the near future, there will also be the possibility of operation of the station and administration of payments
What are the advantages in comparison to a common electricity socket?
Faster, safer and more cautious charging
Possibility of charging programming and monitoring of consumption and statistics
Possibility to apply a charging fee for guests and customers
Turnkey charging stations
Charging station: wallbox, AC column, DC fast-charging station, incl. ensuring of power input, design project preparation, building permit
Operation of charging stations
Combined supply of charging station and photovoltaic power plant
The service is intended for customers who want neither to worry about anything nor to invest in buying vehicles. We are able to offer most electric vehicles on the market for favorable prices, which are based on individual customer requirements concerning vehicle type, equipment, number of electric vehicles, lease time, etc.
Vehicle lease (operating lease)
If you are interested in buying an electric vehicle, we will help you to arrange a subsidy, choose a suitable type of electric vehicle from most brands in the market (VW, Nissan, Peugeot, BMW, Hyundai, Kia) and then deliver it for an advantageous price.
We actively support the use of electric buses. We can ensure infrastructure for charging, from bringing the necessary power input to the site up to the actual charging of the electric buses.