ČEZ ESCO reports further improvement in results. Revenues increased by more than 25 percent in 2018.
The financial results of ČEZ ESCO improved mainly because of organic growth and increased interest in modern energy products and services. The acquisition of new companies also had an impact. The ESCO sector includes products and services in energy production (photovoltaics, cogeneration, virtual power plants), distribution (renovation of heating networks, construction of switching stations), consumption (EPC projects, energy management, production regulation) and the operation and maintenance of equipment.
ČEZ ESCO, which operates on the Czech and Slovak markets, improved its revenues in non-commodity products by 27 percent year-on-year, from CZK 4.4 billion to CZK 5.5 billion. This figure was driven primarily by strong organic growth. Last year saw acquisition activities chiefly in Slovakia, where ČEZ ESCO strengthened its position in the ecological heating sector in Prešov and Nové Zámky. The good results of companies acquired in 2017 also had an impact, which was fully apparent in 2018.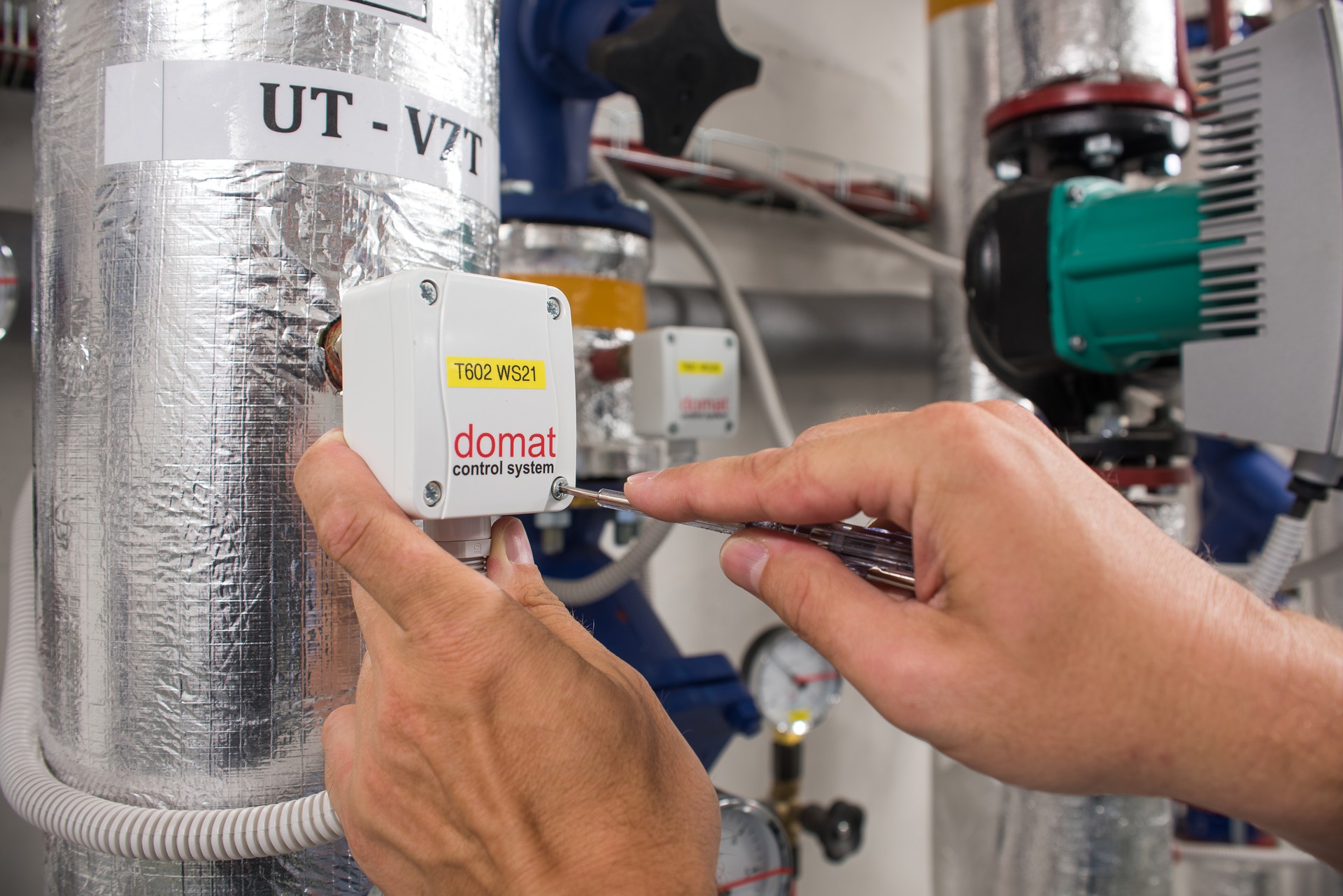 "Last year's results showed a considerable interest in modern energy among all of our products and services. We improved our earnings in installing ventilation and air conditioning equipment, renovating lighting in industry and constructing energy equipment for external clients. I am delighted by the rising interest in energy management that lets us monitor and analyse consumption at facilities and propose comprehensive energy savings," said CEO of ČEZ ESCO Kamil Čermák.
The largest contracts last year included the construction of a new thermal plant for team production at Spolana Neratovice and the construction of cooling facilities at the Fatra Napajedla and Benteler plants. The delivery of ventilation and air conditioning equipment, production and delivery of heat and the operation, servicing and maintenance of energy equipment for customers also contributed substantially to revenues.
"For many industrial clients, outsourcing services related to energy management is becoming an interesting option. The market lacks high-quality energy specialists, as is the case for other technical professions. So many companies turn to us to help them manage their corporate facilities," explained Čermák.
ČEZ ESCO's further expansion will be supported by new pan-European goals in the future. Last year, approved commitments in energy efficiency stipulated that by 2030 the EU must reduce energy consumption by 32.5 percent. This is a major opportunity for both modern energy solutions in industry and energy conservation projects in the form of EPC in municipalities and public buildings, where suppliers guarantee the customer the value of savings in the contract itself and the investment is paid from money saved on energy.
ČEZ ESCO holds more than half of the Czech EPC market. Last year, ČEZ ESCO's customers saved CZK 215 million thanks to EPC projects, which is four percent more than the previous year. Achieved savings were also CZK 21.5 million higher than guaranteed in contracts.