KART
KART, spol. s.r.o.
Duhová 1444/2, 140 00 Praha 4 - Michle
Identification number: 457 91 023
Registered in the Commercial Register maintained by the Municipal Court in Prague,
Ref. No. C 13748.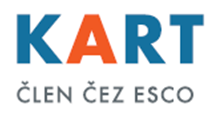 KART, the leader in facilities management, can provide expertise in the field of maintenance, repairs, inspections or audits of electrical and heat systems, HVAC systems or air conditioning.
For more information see http://www.kart.cz/.